Inverted Nipples
denver, colorado Inverted Nipples
denver, colorado Inverted nipples can be an embarrassing condition. When your nipples fail to project during stimulation, you may feel self-conscious and deformed. Also, inverted nipples may interfere with your ability to breast feed, leading to feelings of frustration, or even inadequacy as a mother.
For most women, thin muscles in the areola cause the nipples to project when stimulated. For women with inverted nipples, these muscles are not strong enough to maintain the projection, and in some cases, not strong enough to project the nipples at all.
You may have been born with this condition, or it may be a result of breastfeeding or trauma, but in any case, Denver, Colorado's top board-certified cosmetic surgeons, Dr. Broadway and Dr. Cisco, can perform a simple surgery to correct the problem.
34-year-old Patient • Unilateral Nipple Release • Breast Augmentation
with Allergan 360 cc Smooth Round High Profile Silicone Gel Breast Implants
Surgical Correction for Inverted Nipples
The procedure to correct inverted nipples is a simple, outpatient surgery. There are several surgical techniques for inverted nipples, including techniques that take special care to not interfere with milk ducts or nipple sensitivity. Broadway Plastic Surgery doctors can: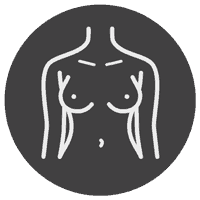 Make a small incision at the base of the nipple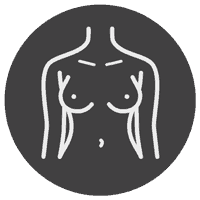 Spread the fibers responsible for nipple retraction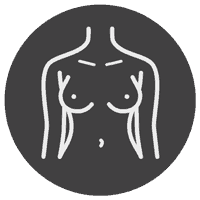 Suture the now projecting nipple to add strength and stability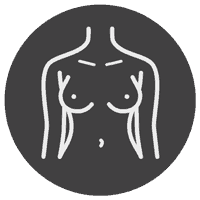 Place a stint over the nipple to ensure it does not retract during the healing process
After the stint is in place, you will be sent home to recover. Depending on the type of anesthesia you request, we may advise against you driving home on your own. Having a friend or family member available to give you a ride is always a good idea.
The sutures used in your surgery will be self-dissolving and should be gone within 10-14 days. Follow-up visits will be required to ensure you are healing correctly and to check for possible complications. Complications like re-inversion or infection are very rare, but at the Broadway Center for Plastic Surgery, we take special care to ensure your entire process from consultation to complete recovery is safe, effective, and positive.
view our inverted nipples gallery
view our inverted nipples gallery
CONTACT
BROADWAY PLASTIC SURGERY
During your initial consultation with quintuple board-certified cosmetic surgeon Dr. David Broadway or ABMS board-certified cosmetic surgeon Dr. Cisco, your individual concerns will be addressed, and all available options will be fully discussed with you to ensure your desires are met. If you live in or around Denver, Colorado, and are looking for some minor changes to your body, please contact the Broadway Center for Plastic Surgery to set up an initial consultation, and let Dr. Broadway and Dr.Cisco help customize a series of cosmetic procedures to help restore your overall body satisfaction.