Facelift Surgery
denver, Cherry Creek, Boulder, and lone tree, colorado Facelift Surgery
denver, Cherry Creek, Boulder, and lone tree, colorado Today, people are living longer than ever. We often will feel younger than our actual age and we want to look as young as we feel. Facial aging is due to a combination of factors including heredity, sun exposure, and life style choices such as exercise, weight gain, and smoking.
signs of facial aging
The signs of facial aging include facial wrinkles, jowling, and loose skin of the face and neck. Fortunately, at Broadway Plastic Surgery there are solutions to your concerns.
Facial Rejuvenation Surgery
There are unlimited options and surgical procedures available to you to perfect your look and give you the more youthful appearance you seek. We will work closely with you to create a plan that meets your unique need.
We use a surgical approach with face and neck lifting that addresses not only the skin but also the underlying tissues including the fat, and the muscle layer. This approach will give a longer lasting result. A facelift, or rhytidecomy, will suspend the sagging tissues that create the crease between the nose and the cheek (naso-labial fold) and between the chin and the jowl (marionette line). By suspending the soft tissues of the face, these lines or creases will be softened. The jowls are diminished as they are pulled upward. The excessive skin and fat below the chin and in the neck is reduced, giving a sharper, more youthful contour to the neck. Our goal is to have the patient look natural and rested, not "pulled too tight" or "windblown" in appearance.
Another of the signs of facial aging is the loss of facial volume. During your facelift procedure, this volume can be restored with either fat injections or by using readily available fillers.
The surgery itself is performed with incisions that are well hidden behind the hairline or within the natural creases around the ears. An incision beneath the chin may also be used.
Facelift surgery can be performed under local anesthesia or a general anesthetic depending on the individual needs of the patient.
Before
Be asked to fill out a detailed medical history form. This will give Dr. Broadway an opportunity to assess if you are a good candidate for surgery. He will also discuss your past surgical experience and current medical status.
During
Dr. Broadway will meet with you and discuss the surgery itself and the risks involved. He will examine you and review the different surgery options available to you. This is a good opportunity to ask any questions or concerns you may have about the surgery.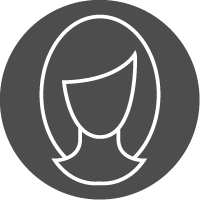 After
After the examination, the Patient Coordinator will show you before & after pictures and will go over a final quote of your surgery fees and explain what is needed to schedule your surgery. You can schedule your surgery then or can call us after you have had time to consider your options. We will do everything we can to make you feel comfortable in your decision and share with you any other information you require.

Contact our body sculpting office to schedule a private consultation with Denver, Colorado quintuple board certified cosmetic surgeon Dr. David Broadway or quintuple board certified cosmetic surgeon Dr. Cisco. This is the next step to determine which Denver body sculpting procedure is the best option to give you that desired outcome. One of our highly trained plastic surgeons will spend time with you to understand your concerns, discuss the expected outcomes for surgery, and explain your procedure in detail, while answering all of your questions.