Mommy Makeover
denver and lone tree, colorado Often after pregnancy, childbirth and breast feeding, a new mother feels as though the body she once had has disappeared, never to return.
At his Denver, Colorado plastic surgery facility, mommy makeover surgeon Dr. David Broadway offers many plastic surgery surgical procedures and skin care options to help a new mother restore her post-baby body to the way it used to be.
REASONS FOR UNDERGOING A MOMMY MAKEOVER PROCEDURE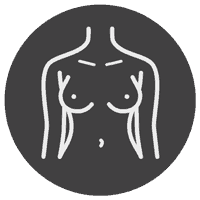 Breast Lift – A breast lift procedure can be performed to remove excess skin and tissue and restore the bust line to a tighter, firmer state.
Breast Augmentation – This procedure allows the breasts to be reshaped to restore curves and contour to your breasts.
Tummy Tuck – Also called abdominoplasty, a tummy tuck is designed to remove excess flab from the abdominal area and remove excess skin to restore tone to the belly.
Liposuction – This procedure is designed to remove excess fat from problem areas. It can remove the excess fat that has deposited in the tummy, arms, and thighs during pregnancy weight gain.
Pregnancy Mask is the name for that condition in which your face becomes blotchy with areas that are a darker pigment than the rest of your skin. The cause for this condition is the higher level of estrogen that your body produces during pregnancy. Chemical peels and bleaching creams are the best solutions for reducing the signs of pregnancy mask. Post-baby acne is another major problem post-pregnancy moms suffer from. The best remedy for skin conditions resulting from pregnancy and childbirth is to establish a skin care regimen for yourself.
Mommy Makeover Skin Care Options
Developing and maintaining a regular skin care routine will help you get rid of post-baby skin issues and make you feel better about yourself and your appearance. Here are some suggestions: Drink a lot of water. Avoid caffeine because it tends to dehydrate your body and skin. Use hair and skin products that focus on replacing nutrients lost from dry skin. Avoid long, hot showers, they can also dehydrate the skin. Use coconut or olive oil in baths and rub into skin after bathing. Use an occasional exfoliating product and apply with a wet washcloth. Sweating during exercise is good for the skin. Develop a work-out routine. Use a gentle face cleanser morning and evening that contains salicylic acid, which helps to exfoliate and maintain clear skin.
View Our Mommy Makeover Photo Galleries

To find out how a mommy makeover can improve your post-baby body and skin, please contact Dr. Broadway or Dr. Cisco at the Skin Essentials team at the Broadway Center for Plastic Surgery in Denver, Colorado.

Broadway Plastic Surgery
Email:
INFO@BROADWAYMD.COM
9777 S. YOSEMITE STREET SUITE 200
Disclaimer: Our website contains general medical information. The medical information contained on the website is not advice and should not be treated as such. Patients results may vary depending on various factors that are unique to each individual.