Rellenadores Dérmicos /
Rellenadores de Arrugas
denver and lone tree, colorado Los factores ambientales, los hábitos del estilo de vida y el proceso natural de envejecimiento tienen un efecto profundo en el aspecto facial.
REJUVENECIMIENTO DE LA PIEL
A medida que envejeces, empiezas a perder el volumen facial, lo que lleva a la formación de líneas finas y de una apariencia menos juvenil. Con los tratamientos para el rejuvenecimiento de la piel, puedes recuperar los contornos faciales más suaves y en general, una apariencia facial renovada.
En The Broadway Center for Plastic Surgery, el Dr. David Broadway, cirujano plástico de Colorado, ofrece el cuidado de la piel estético en el área de Denver. Los rellenadores faciales y otros tratamientos para la piel que combaten los efectos del envejecimiento, incluyendo arrugas y pérdida de volumen.
Beneficios de los Rellenadores Dérmicos
Los rellenadores dérmicos son inyectables y se utilizan para reducir las arrugas y mejorar la apariencia facial. El envejecimiento causa una reducción del tejido blando de tu cara y la pérdida de volumen, causando la aparición de finas líneas, mejillas hundidas y otros efectos negativos.
Los rellenadores dérmicos se usan para: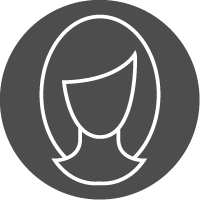 Reducir líneas de expresión y arrugas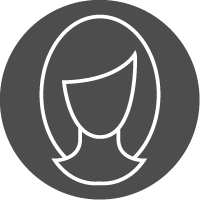 Crear contornos faciales más suaves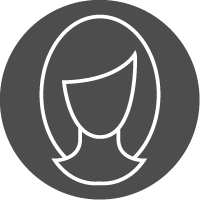 Mejorar las áreas faciales huecas y hundidas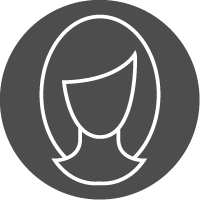 Aumentar el volumen de los labios
LAS ÁREAS DE TRATAMIENTO MÁS COMUNES SON:
LAS LÍNEAS DE MARIONETA – LAS LÍNEAS A LOS LADOS DE LA BOCA – ASÍ COMO LAS LÍNEAS DE LA SONRISA Y EL ENTRECEJO.

Los rellenadores dérmicos están disponibles en varias formas. Nuestro personal puede evaluar tus necesidades específicas y recomendarte el rellenador dérmico adecuado para ti. Los diferentes tipos de rellenadores dérmicos incluyen: Juvederm, Juvederm Ultra Plus, Voluma, Volbella, Vollure, Radiesse y Kybella.
Frecuentemente, se combinan los rellenadores dérmicos con BOTOX® Cosmetic. Esta combinación logra efectos óptimos en la reducción de arrugas.
Procedimiento y Resultados de los Rellenadores Dérmicos
Los rellenadores dérmicos son una opción para el rejuvenecimiento facial sin necesidad de cirugía. Estos productos inyectables, son mínimamente invasivos y no dejan cicatriz. Los rellenadores dérmicos, requieren de muy poco tiempo de reposo. En algunos pacientes, los rellenadores, pueden ocasionar una inflamación o moretones muy leves en el lugar de la inyección, que se puede ocultar con un poco de maquillaje y debe desaparecer en un día más o menos.
En el momento de la inyección, puedes sentir una leve molestia o una sensación de picazón. Se pueden utilizar cremas tópicas para adormecer la región, antes de la inyección. No es necesario utilizar un tipo de anestesia más fuerte.
Los resultados de los rellenadores dérmicos, varían dependiendo de su tipo y el área a tratar. Algunos rellenadores duran tres o cuatro meses, mientras que otros duran hasta un año. Muchos pacientes reciben tratamientos adicionales a medida que el efecto va despareciendo.
CONTACTA
BROADWAY PLASTIC SURGERY
Durante tu consulta inicial con cualquiera de nuestros cirujanos estéticos, ya sea el Dr. David Broadway, que cuenta con cinco certificaciones o el Dr. Cisco también certificado por la Asociación; se abordarán tus inquietudes y se revisarán por completo todas las opciones disponibles para garantizar que se cumplan tus objetivos. Si vives en o cerca de Denver, Colorado, y quieres mejorar la apariencia de tu cuerpo, por favor ponte en contacto con The Broadway Center for Plastic Surgery para agendar tu consulta inicial y permite que el Dr. Broadway y el Dr. Cisco te ayuden a personalizar una serie de procedimientos estéticos para que te vuelvas a sentir contenta con la apariencia de tu cuerpo.
Contact Us
Broadway Plastic Surgery

INFO@BROADWAYMD.COM

303-680-8989

9777 S. YOSEMITE STREET SUITE 200

LONE TREE, CO 80124
Disclaimer: Our website contains general medical information. The medical information contained on the website is not advice and should not be treated as such. Patients results may vary depending on various factors that are unique to each individual.