Breast Enlargement
denver and Cherry Creek, colorado Details
Your surgery will be performed at Renewal Surgery Center which is located in the same building as the bod:evolve facility. Owned, and operated by Dr. Broadway and Dr. Millard, Renewal Surgery Center is state licensed, ambulatory surgery center that is dedicated to cosmetic surgery procedures, and provides patients a high level of focused, specialized support and care.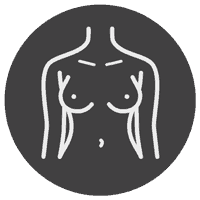 To enhance the body contour of a woman who, for personal reasons, feels her breast size is too small.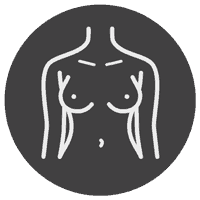 To correct a reduction in breast volume after pregnancy.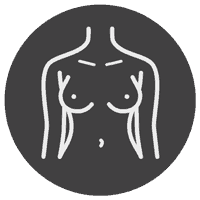 To balance a difference in breast size.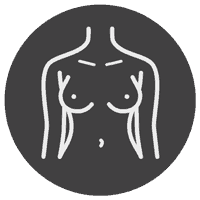 As a reconstructive technique following breast surgery.
Breast augmentation surgery
By inserting an implant behind each breast, surgeons are able to increase a woman's bustline by one or more bra cup sizes. Breast augmentation surgery is one of the most in-demand aesthetic procedures performed in the United States. Because a woman's breasts — natural or surgically modified — are an integral part of her physical and emotional identity, it's important to point out what breast enlargement can and cannot do. A breast augmentation procedure allows our patients to more beautifully wear a wider range of clothing, give a new proportional balance to their figure, while also gaining a greater sense of self-confidence.
Breast Enlargement Consultation
The consultation is a vital part in making your decision on whether you should have breast enlargement surgery. Plan on spending approximately 1-1/2 hours meeting with Dr. Broadway, or Dr. Cisco and his staff.
During the consultation, you will:
Be asked to fill out a detailed medical history form. This will give the doctors an opportunity to assess if you are a good candidate for surgery. They will also discuss your past surgical experience and current medical status.
One of our highly skilled surgeons will meet with you and discuss the surgery in detail. He will review the different implants available and you will be able to see and touch them. You may also view your anticipated new post-operative look with our computer imaging system. This is a good opportunity to ask any questions or concerns you may have about the surgery.
Dr. Broadway, or Dr. Cisco and a Patient Coordinator will examine you and thoroughly measure you. Based on this examination, a recommendation of implant styles & sizes will be made to help you get the cup size you desire. You will also have an opportunity to "try on" the implants.
After the examination, the Patient Coordinator will show you Breast Enlargement Before & After Pictures and will go over your computer imaging results. You can schedule your surgery then or can call us after you have had time to consider your options. We will do everything we can to make you feel comfortable in your decision and share with you any other information you require.
During your initial consultation with quintuple board certified cosmetic surgeon Dr. David Broadway or quintuple board certified cosmetic surgeon Dr. Cisco, your individual concerns will be addressed, and all available options will be fully discussed with you to ensure your desires are met. If you live in or around Denver, Colorado, and are looking for some minor changes to your body, please contact the Broadway Center for Plastic Surgery to set up an initial consultation, and let Dr. Broadway and Dr. Cisco help customize a series of cosmetic procedures to help restore your overall body satisfaction.